Our females
ch. Barhatnij Buket Wolkowo
| | |
| --- | --- |
| | Stillwater the Virginian II |
| Stillwater Spirit of T'Tsar | Stillwater Fly with Me |
| | Indygo Irtysz Polot |
| Hlopkovaja Almaska | Netochka Wolkowo |
Ch & Slovenian Sighthound Club Winner Barhatnij Buket Wolkowo – »Stebi » is Maska's daughter . She is strong, elegant bitch with a very strong and independent character, and this is the reason why we didn't show her a lot. She is the mother of the DD litter and absolute master of the house.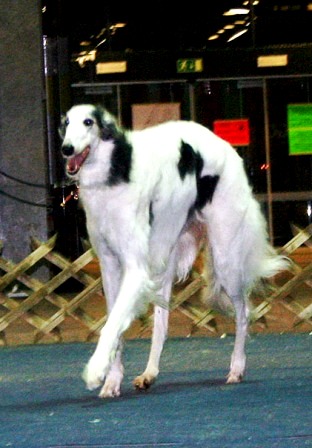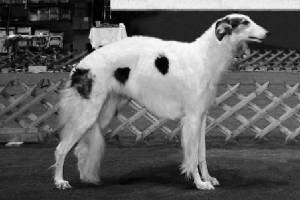 Filigranovaja Figurka Wolkowo
| | |
| --- | --- |
| | |
| | Stillwater Spirit of T' Tsar |
| Belogrudij Berkut Wolkowo | Hlopkovaja Almaska |
| | Bilans Amsterdam |
| Bilans Bare Truth Wolkowo | Liza Z Kruszelnickiego Dworu |
Filigranovaja Figurka Wolkowo – »Figi« This special, young and elegant lady is living in the co-ownership with also special girls, our dear friends Nataša & Tjaša Vodan. In the youngclass she make nice winn winning young class in a strong competition in the Slovenian clubshow 2007. She is Slovenian Junior Champion and her time is just coming.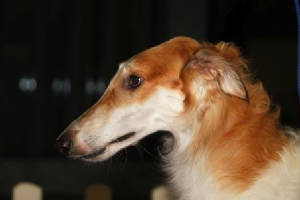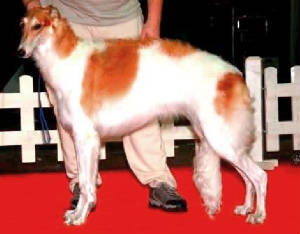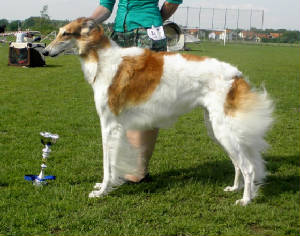 Worldwinner 2012
Galantnaja Galka Wolkowo
Rothesby Shadowchant
Rothesby Sholwood Miracle Rothesby Savanna
Gustopsovaya Merry Monarch
Casablanca Coastwind Wolkowo Hrustalnaya Azurka
Galantnaja Galka Wolkowo " Galka" She's exactly that , what Dad and Mom are wanted all their life. Little queenie , our pride & joy and the future. The movement of breath you take . She's the one . Little princess has grown into a "Queen of Hearts". Galka is a great hunter and has coursing licence . Her results of lure coursing are excellent . In 2012, she became Worldwinner . This is the jewel in the crown of our breeding. We are very proud of her.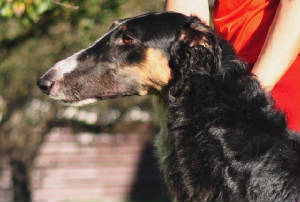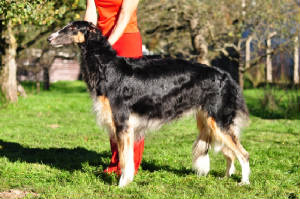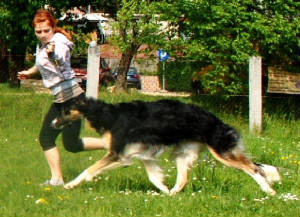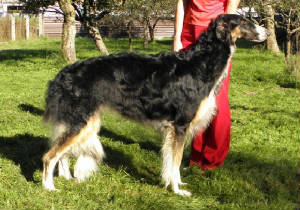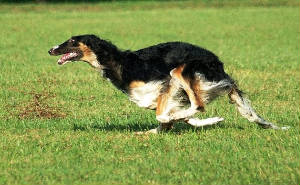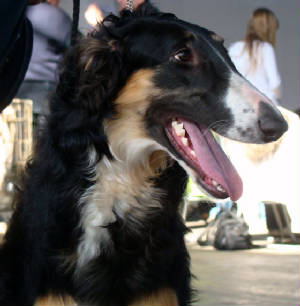 Our males
Vice Worldwinner 2012
ch Fenomenalnij Fars Wolkowo
Stillwater Spirit of T'Zar
Belogrudij Berkut Wolkowo Hlopkovaja Almaska
Bilans Amserdam
Bilans Bare Truth Wolkowo Liza z Krusznickegu dvoru
Fenomenalnij Fars Wolkowo is Berk's son and as we say, like a father, like a son. We are his breeders, but the owner is our dear friend Katja Zorko. She also owns a male from our DD litter Divny Don Wolkowo. Fars in my opinion is the best male we breed, so we agreed with his owners that we can take him to the shows. He's now slo, cro & int champion with lot of rankings in the top hound group and final BIS .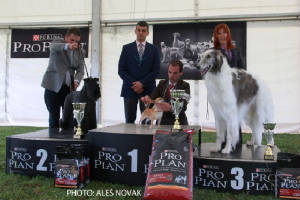 ch Rothesby Sholwood Red Sky
( Borzowski Perfect Stranger X Rothesby Sholwood Emerald )
He came to us as an adult dog from his breeder and our dear friend Sue Carter. We chosen him because of beautiful expression , good movement and his excellent details. He is also a friendly dog and true gentelman. He quickly became a champion and did lure - coursing license.